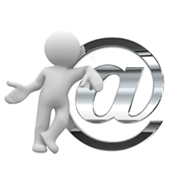 More and more companies are choosing a web-based partner like y-m@il to help them handle their email marketing efforts. Why? To save time, effort and money on an endeavour that's becoming increasingly difficult to handle alone.
If you currently use any form of direct mail or email marketing, then y-m@il could change your life forever.

Y-m@il is an effective email marketing system that allows you to communicate with both existing and potential customers. It comes complete with custom designed templates, real time response tracking and much much more.
Quite simply, it is the most effective and easy to use email marketing system on the market.
To arrange a no obligation free online demo please email: enquiries@y-mail.co.uk or call us free now on: 0800 634 9810.